Basselini Builders is a full service contracting company that is result orientated. Specializing in working hand-in-hand with the Home owner; from the basic deck or bathroom to renovating your whole house into the home of your dreams. We work with you on every aspect of your project, to make it a stress free experience. Not only d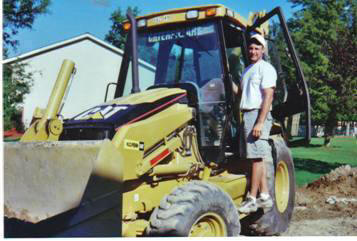 o we have a verifiable track record, we also think of our relationships with our clients as a partnership. We will help you brainstorm, plan, design, plus also choose products, appliances and colors. We deliver a project that exceeds all expectations; on time and within budget. We have completed additions from 200 sq ft all the way to 3000 sq ft.

Anthony Basselini established Basselini Builders in 1992 and has over 18 years residential construction experience. Anthony's personal presence at the site and side-by-side involvement with his team provide the project with attentive management and quality craftsmanship. We are located in Washingtonville, New York and service the Hudson Valley Area and Northern New Jersey.
Our extensive reference list will show you that we provide and excel in
a multitude of home renovations including but not limited to: